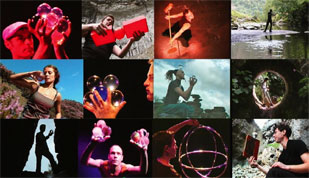 Since its conception just 20 years ago CONTACT JUGGLING has astonished audiences and consumed the imagination of its devotees.
Once seen it is never forgotten.
Against the stark rural landscape of northern England, this DVD presents the cleanest, most fluid and innovative contact sequences from Europe's hottest talent. Captured in original camera work, 15 exceptional performers are set to a potent backbeat provided by some of the UK's most exciting new composers.