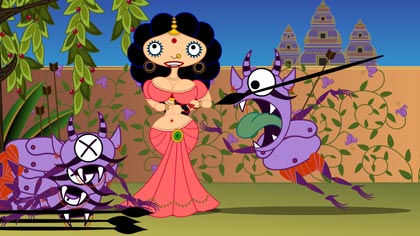 Watch Sita Sings the Blues on REEL 13.
Beautiful 1h20 animated film by Nina Paley featuring 1920's blues singing by Annette Hanshaw.
Copyleft, free to download in high quality, full screen. If you really like it, you might want to go give a little financial thanks to help get Sita out of jail!
Pixel Manipulation?…That's all.