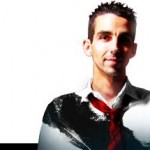 Scot Nery (of jugglegood.com) juggles hammers and balances knives in this TV ad.
VIDEO LINK
On his website, Scot states:
This is a national advertisement for the DIY Network's programming block "Nailed at Nine" Produced by King & Country in Los Angeles. We filmed a bunch of nail juggling and hammer juggling and these were the cuts they liked best.

Tons of people have been seeing this commercial on TV. If you've seen it, send me an email and say hi. It's the best commercial I've done so far. Thank you to DIY Network and thank you to TV manufacturers.
Related:
hammer juggling
Either this is a CG trick, or Scot Nery is awesome
(or maybe it could be both..)