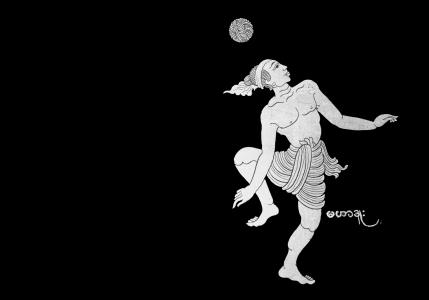 MoM received our copy of Mystic Ball the Movie about Chinlone yesterday. Sorry, no time to write a full review now. Briefly, it's as good as the web-promo makes it seem that it might be! If you are into Juggling or contact or dance with manipulation – OMG Buy yourself a copy.
Players like Su Su Hlaing, Ko Maung Maung, Aung Soe Moe and Motta, left my jaw on the floor with the elegance of their play and the octogenarian players with 70 years of playing experience ensured that it stayed there.
Bonus: Shipped to UK/Europe it cost only about £18.
Full review next year ;). Also a teaser: we just received some particularly good news for 1 ball contact jugglers. We're just awaiting some final details, and hope to be able to make an announcement in the next few weeks.