We've been hanging out with Marco Paoletti recently, at BJC and the week after he was visiting London. Check his site: www.maggler.com
See his Promo Video and page 4 Jugglers
Expect a cool combination of Multiball Contact and Siteswap.
He's a dude, and a lot of fun. At BJC he lifted me up so that I was lying only on acrylic balls!
How long before he finds this picture of Marco as a member of "the super-cool-pink-ears posse" and asks us to take it down?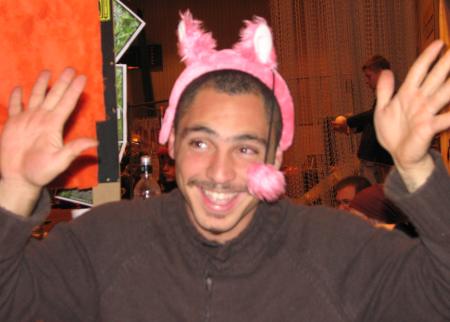 Btw, my broadband is down, that's why I'm not blogging, and can't watch web videos. If you're in the UK -NEVER NEVER EVER get Toucan broadband or anything – they suck! Drew