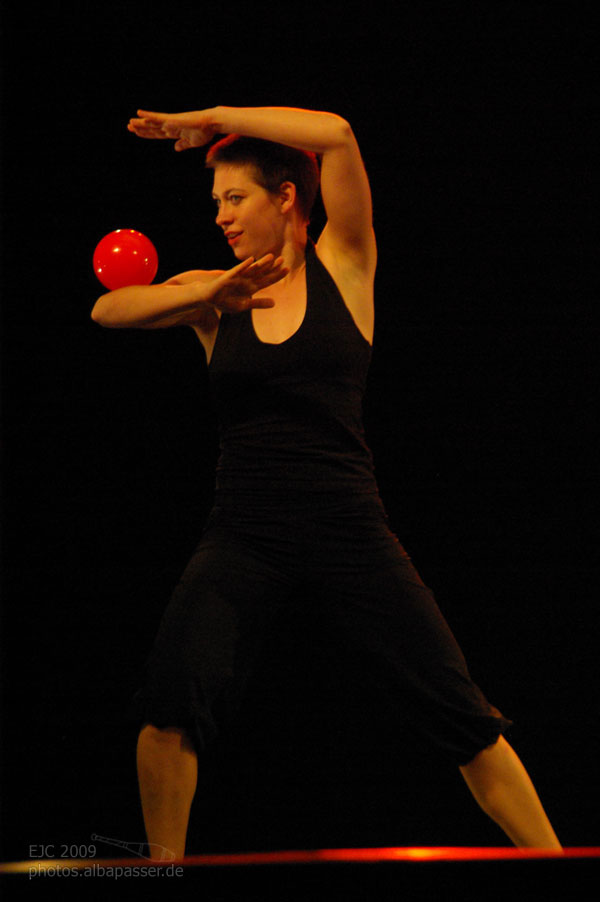 Yesterday was the Gala show of the EJC – one of the biggest, and best juggling + manipulation shows in the world – We only found out 10 minutes before, that Jeanine would be performing Balledanse in the show – a routine which has been developed a lot since the BJC07 version we posted last week.
Lots of fantastic EJC 2009 photos online at albapasser.de.
While there's nothing to see yet, her site will soon be live at Jeanine Ebnöther.com.