This is a gem! I just couldn't believe that I'd never seen this clip before, I was so happy to stumble upon this old footage from
the Lotte Francis Brunn Documentary. and shows that Lotte was also an INCREDIBLE juggler too, although over-shadowed by her brother Francis.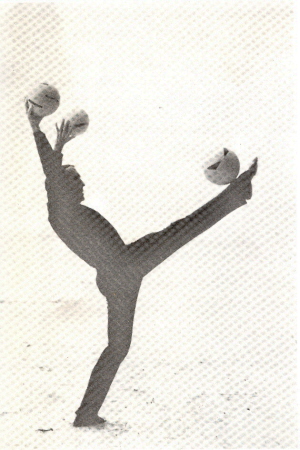 And just for anyone who might have missed it, here is the the most famous video clip of Francis in Action on the Jack Benny Show.mpg 74Mb.
Same video as a 30Mb avi
Same video on youtube – lower res The assistant is Lotte, not showcasing in this clip.
Brunn, a Master of this art.
A hero of the MoM crew, and of the whole Juggling and manipulation world. More videos to come this week in Brunn week on MoM.
Enjoy, Drew.